Servo Magazine Issues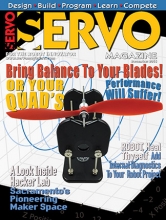 December 2016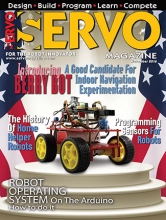 November 2016
Have an opinion on home robots? Check out the history of them in this issue!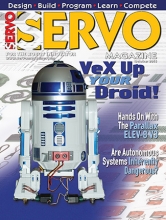 October 2016
Just how safe are autonomous vehicles?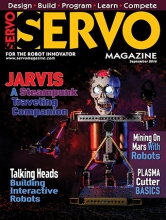 September 2016
JARVIS - A Steampunk Traveling Companion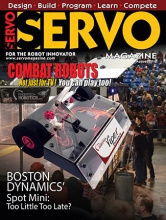 August 2016
COMBAT ROBOTS - Not just for TV! You can play too!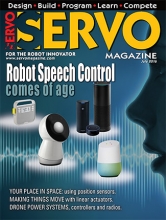 July 2016
Robot Speech Control Comes Of Age.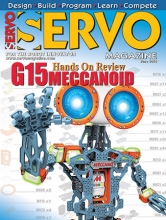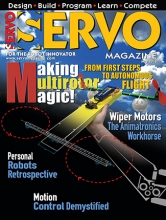 May 2016
Making Multi-Rotor Magic: From first steps to autonomous flight.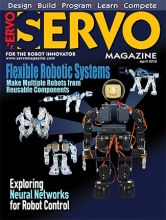 April 2016
Flexible Robotic Systems - Make Multiple Robots from Reusable Components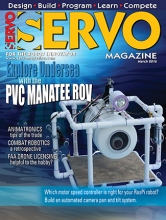 March 2016
Explore Undersea With The PVC Manatee ROV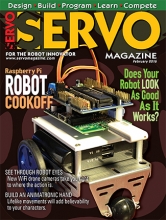 February 2016
Raspberry PI Robot Cookoff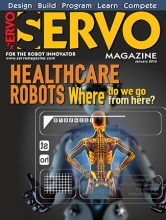 January 2016
Healthcare Robots - Where do we go from here?